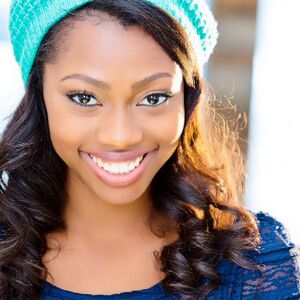 Shakira Ja'nai Paye is an actress of screen and stage. She has been a member of the female comedy troupe Obama's Other Daughters since 2016. Since receiving her bachelors from The American Musical Dramatic Academy College and Conservatory she has worked for Netflix, Paramount, Disney, MTV, and Cinemax, to name a few.
Some of her film and television productions include Zane's the Jump Off, Sam & Cat, The Gambler, Catfish: The TV Show, The Ratchet Pack, Lethal Weapon (TV Series), Modern Family, Criminal Minds: Beyond Borders, We're Not Friends, Full Frontal with Samantha Bee, and Spider-Man: Into the Spider-Verse.
Ookiness
Ja'nai Paye voiced a background character for the 2019 animated film.
Community content is available under
CC-BY-SA
unless otherwise noted.