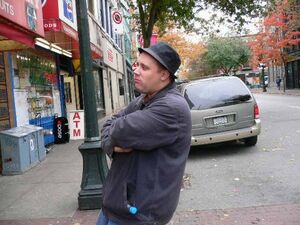 Scott "Diggs" Underwood is an American storyboard artist. He has worked on animated television shows and films such as Ed, Edd n Eddy, My Little Pony: Friendship Is Magic, Dragons: Race to the Edge, Sausage Party, and SpongeBob SquarePants for the 2020 special "Escape from Beneath Glove World".
Ookiness
Scott was head of story for the 2019 animated film and voiced Mitch, Margaux's cameraman.
Community content is available under
CC-BY-SA
unless otherwise noted.