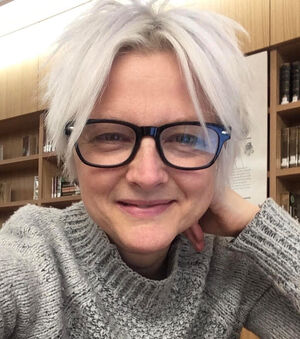 Rita Bozi is a Hungarian-Canadian writer, playwright, actor, and retired professional dancer.
She has appeared in films and television programs such as:
Tales from the Gimli Hospital (1988)
The X-Files (TV Series) in the 1997 episode "Never Again" as Ms. Vansen
The Chris Isaak Show (TV Series) in the 2001 episode "It's the Magic, Stupid" as Marisa Drubner
Night Visions (TV Series)
Dark Water (2001)
Tom Stone (TV Series) in the 2002 episode "Cold Comfort" as Alice Dominy
A Problem with Fear (2003) as P.A. Announcer
Ookiness
Bozi played the customer in The New Addams Family episode "Cousin Itt Visits the Addams Family".