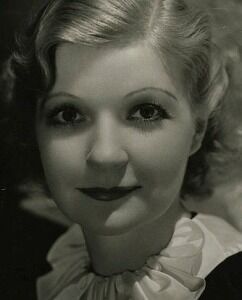 Nydia Westman (19 February 1902 – 23 May 1970) was an American actress and singer of stage, screen, and television.
Westman's career ranged from episodic appearances in television series such as That Girl and Dragnet and uncredited bit roles in movies to appearances in groundbreaking films such as Craig's Wife, which starred Rosalind Russell, and the first film version of Little Women. Her screen debut came in Strange Justice (1932). She appeared in 31 films in the 1930s.
She appeared as the housekeeper Mrs. Featherstone in the 1962–1963 ABC series Going My Way, which starred Gene Kelly and Leo G. Carroll as Roman Catholic priests in New York City.
For her theater career, Westman's first Broadway play was Pigs (1924); her last was Midgie Purvis (1961).
Ookiness