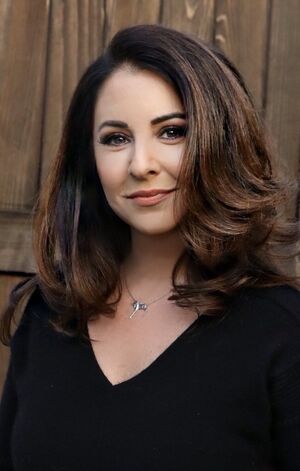 Michelle Suzanne Ruff (born 22 September 1967) is an American voice actress. She is known for her work in anime and video games. In her early voice acting career, she used her mother's name, Georgette Rose, as a pseudonym. Some of her roles include Chi in Chobits, Rukia Kuchiki in Bleach, Aoi Sakuraba in Ai Yori Aoshi, Elie in Rave Master, Yuki Nagato in The Melancholy of Haruhi Suzumiya, Yoko Littner in Gurren Lagann, and Sinon in Sword Art Online. In video games, she is the voice of Jill Valentine in the Resident Evil series, and Crimson Viper in the Street Fighter series.
Ookiness
Ruff voiced a background character in the 2019 animated film.
Community content is available under
CC-BY-SA
unless otherwise noted.