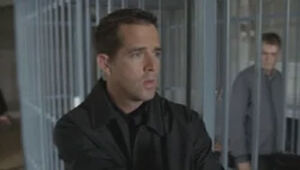 Martin Blaiz is a Canadian actor.
He has appeared in films and television programs such as:
Late Night Sessions (1999) as the businessman
The Outer Limits (TV Series) in the 2000 episode "Down to Earth" as the paramedic
Stargate SG-1 (TV Series) in the 2001 episode "48 Hours" as the NID Guard
Touched by a Killer (2001) as John
Ookiness
In his acting debut, Blaiz played the waiter in The New Addams Family episode "Lurch's Grand Romance".
Trivia
He also worked as a production assistant for the 1997 film Horsey.