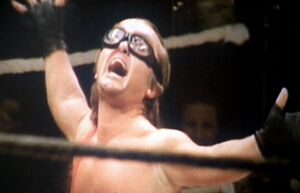 Greg Barr is an actor. He worked as a stuntman for the TV show Los Luchadores episode "Anxiety Attacks".
He has appeared in films and television programs such as:
The Christmas List (1997 TV)
Sanctimony (2000) as the Cameraman
The Lone Gunmen (TV Series) in the 2001 episode "Madam, I'm Adam" as Dwarf Santini
iPhone X Glitch Parody (2017 short) as Qillaq
Ookiness
Barr played Cousin Itt in The New Addams Family episode "Cousin Itt Visits the Addams Family".